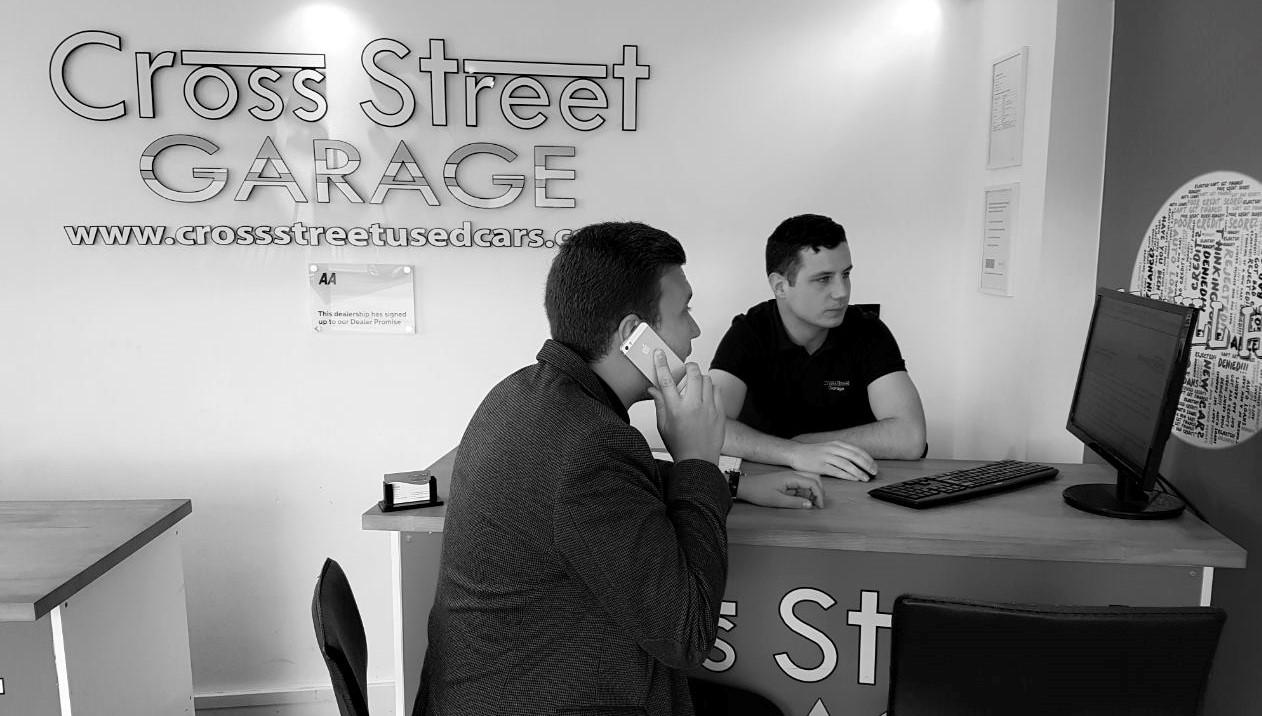 Car Finance Explained
At Cross Street we believe finding you the best finance package is just as important as finding you your dream car. Our experts are here to help right the way through your car buying process, from finding your dream car too helping you understand your finance agreement before you sign. With a wide range of finance packages available, we will find you the best package to suit your budget.
HP (Hire Purchase)
In its simplest form, a hire purchase agreement divides the purchase price of a car into repayments made over an agreed period of time. In most cases, your HP payments will be offset against an initial deposit – a proportion of the car's price that you pay at the beginning of the agreement. You then pay the remainder over a course of monthly payments, usually structured over one to five years. There may also be interest charges, and there can be other fees to take into account. We can now offer an amazing new 72 and 84 Month HP Product!
PCP (Personal Contract Purchase)
PCP was already popular in North America when Ford introduced it to the UK with its 'Options' plan in 1992. It immediately proved popular and other mainstream manufacturers were quick to follow suit with PCP products of their own. PCP's key features are a 'front-end' customer deposit and a final 'balloon' payment. These familiar terms describe lump payments made by the customer at the beginning and end of the term, the result being monthly payments typically far lower than those of a Hire Purchase (HP) arrangement on a car of the same value.
LP (Lease Purchase)
Lease purchase is a form of conditional sale agreement, which means that the regular payments are similar to a lease or rental agreement, but you will own the vehicle at the end of the agreement. You may be asked to pay a number of monthly payments at the start usually referred to as advance payments and a sum (balloon payment) is usually deferred to the end of the period. The deferred sum will be determined by the age and mileage at the end of the agreement.
What's the difference between lease and PCP?
The difference between a lease purchase and a PCP is that the deferred sum must be paid on a lease purchase agreement, whereas on a PCP it's optional.
What about my credit rating?
In this struggling climate many of our customers struggle with low credit scores, defaults, CCJ'S and even Bankruptcy orders. However, in many cases this does not stop them upgrading to a new Cross Street car. Our experts will work to secure a line of credit weather you are looking for Prime, Sub-Prime, Tracker Approved or 0% Deposit finance. Our Experts will know where and how to get the best finance for those with bad credit scores. Been Refused Before? Don't worry we offer a wide range of finance packages with our 25 lenders available. We are here to help! Does Cross Street Guarantee Finance? NO, no-one can guarantee car finance! But we will do our best to find you a finance deal that you want and can afford, at the best possible rates available. Apply now for your personalised. no obligation finance package.
Please note, this is not an offer of guaranteed car finance.
Representative Example
Borrowing £6,742.85 over 54 months. Rate of interest of 10.56% p.a. fixed with a representative APR of 22.45%, the amount payable would be £189.64 per month with a total cost of credit £3,696.77 and a total amount payable of £10,439.62.
Why Finance Through a Dealership
What is Hire Purchase?
What is Personal Contract Purchase
Customer Reviews
Excellent service friendly polite staff From the start of buying a car all the way through was a quick easy process and the staff were so helpful Yes I had a niggle or 2 but nothing major but the team sorted Everything at a time best for me and very quickly
Kathrine W
Brilliant. No pressure whatsoever to buy, sat in several cars and test drove a couple. Didn't have hours of paperwork when I decided which car I wanted - just a few mins on the phone.
Clayton S
Always very helpful and go above and beyond to get you your car
Elizabeth E
Friendly and helpful staff who don't give a hard sell
Martin H
Good service assisted my needs. Helped me out immediately when needed
Teresa White