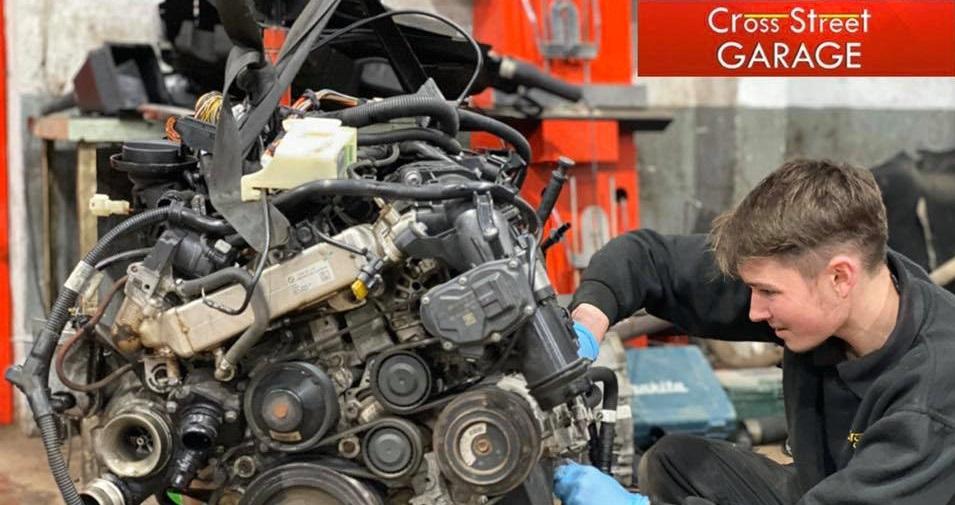 With a reputation for their quality of service and professional, friendly approach. A locally owned car repair garage, we are committed to offering a balanced, personalised car repair and servicing solutions to the residents of Swindon and the surrounding areas. Over the years we have developed relationships based on superior auto repair service, trust and honest business ethics. For complete car repairs and servicing in Swindon, Contact Us.
Diagnostics
Worrying warning lights on your dashboard? Let our qualified Technicians quickly identify the problem and stop costly component failures. We use state-of-the-art car diagnostic test equipment and our high-level technical training means we can make sense of baffling fault codes and advise on any necessary repairs. You'll always pay a great price for our comprehensive vehicle diagnostics check - and the peace of mind is priceless.
Air Con re-charge
The recharge process is quite simple and involves removing any old refrigerant gas and oil from your air con system before replacing this with the correct amount of new refrigerant and lubricant as per your vehicle manufacturer's recommendation. A vacuum test is also performed to ensure there are no cracks or damage in your vehicle air conditioning system that could cause the gas to leak out.Within an hour the whole recharge process is completed and you will once again have refreshing cool air on demand.
Air Con Cleaning
If there are bad odours coming from your air vents when you turn on your car AC, then your car may also benefit from an air con clean, also known as a debug. We offer an air conditioning clean to decontaminate the system and kill the bacteria within. The process involves setting off a cleaning spray or 'bomb' in the vehicle cabin which is sucked into the air vents and kills off the unwanted bacteria within, leaving your vehicle air conditioning system clean and smelling fresh again.
MOT
The MOT test (Ministry of Transport, or simply MOT) is an annual test of vehicle safety, roadworthiness aspects and exhaust emissions required in the United Kingdom for most vehicles over three years old used on any way defined as a road in the Road Traffic Act 1988
Valeting
We offer everything from a basic valet, mini valet, a full valet, detailing, machine polishing and Supagard - which is the UK's market leading car paint protection company, established for over 25 years.
Tyre Replacement & Fitting
We offer a wide range of leading Premium, Mid-Range and Budget car tyre brands including: Michelin, Continental, Pirelli, Dunlop & Goodyear. finding the right tyres is easy. If you are unsure about what tyre you need, then our experts are on hand to help: either pop into see our Service advisors, or give us a call.
Terraclean
TerraClean is a patented technology which cleans the inside of your vehicle's fuel system. By removing carbon we can improve engine performance, reduce emissions, and reduce costs by increasing component lifespan. Delivered as a carbon cleaning service through our trained professionals, who understand and implement engine diagnostics to identify and resolve carbon-related problems. The TerraClean range of tools and equipment enables us to clean injectors, combustion chambers, EGR Valves, Diesel Particulate Filters (DPFs) as well as sensors to help achieve optimum engine efficiency.